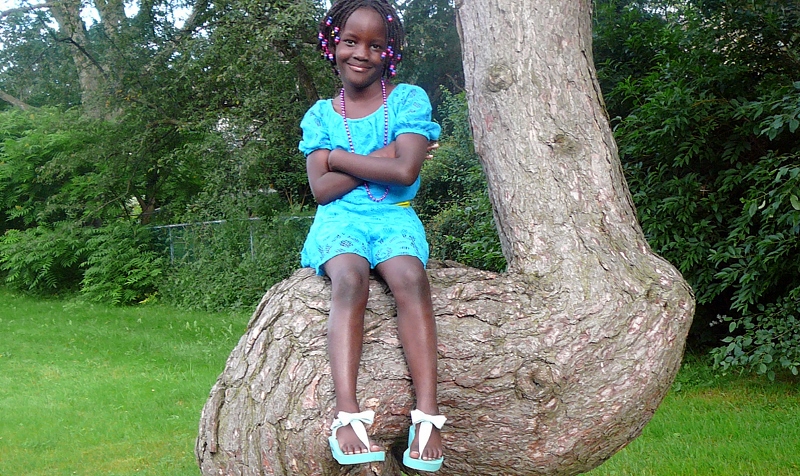 (The Hamilton Spectator – Saturday, June 27, 2015)
HAMILTON, CANADA ✦ My youngest daughter, Hannah, is a cool girl who loves water, makes friends easily and puts lots of maple syrup on her pancakes. She laughs more than I do, often from a deep and hearty place.
She likes the fact that her name – which in the original Hebrew means "gracious" or "God's gift to the world" – is spelled the same forwards and back.
Canada is cool too. It makes fine maple syrup and, as far as countries go, laughs more than many. Of course, Canada would never consider itself anything like God's gift to the world even if the evidence suggests it actually might be. Canada, for the most part, has always been more unassuming than that.
Unlike Hannah's name, Canada's is not a palindrome. It's Iroquois for "settlement" and backwards it just spells Adanac. This is odd for sure, but better than Cabotia, Efisga or Hochelaga, some of the now forgotten also-rans that were once bandied about for this new dominion.
Hannah came into our family peacefully without painful labour. My wife and I had prayed one day in our Hamilton kitchen for a young African girl to adopt, some unknown, nameless child we could then name Hannah in honour of my late mother.
Sometime later, at a Ugandan orphanage, a little girl approached us gently and looked up to say hi. "And just who might this girl be?" I asked, before being informed, "This girl is Hannah." And so our prayer, as is often the case with prayer, was answered in an unexpected but more meaningful way.
Canada is also known for the gentle way it joined the world's family of nations. There was no painful labour involving blood, no revolution in that sense.
That doesn't mean Canada has never fought for things worthwhile. Life – real, deep, abundant life – doesn't come without one struggle or another.  But even today, in Canada, beautiful people like Hannah are not likely to be shot dead in, say, a church basement, just because they're black.
Canada is the second largest country in the world. Sea to shining sea it stretches over 7,000 km. On a train called The Canadian it takes three days to travel just from Toronto to Vancouver, that's without stopping along the way like I did when I once rode it to the Pacific. But when you say, "I'll have a Canadian," you're likely referring to the beer.
Hannah is the second largest child in our family. If you lay her east to west she stretches 139 cm. One day when she's bigger I hope to again take that long train ride, that quintessentially Canadian trip, this time with family. Then she and I, both immigrants, can toast (yes, when she's of age) with some Canadian beer aboard The Canadian train.
I wish I could tell you that Hannah is a perfect girl. Ask her siblings. She's not perfect any more than Canada is a perfect country. Even so, Hannah is loved deeply. Not just because of her name or how she came to us in Uganda, but because anyone from anywhere in any family needs to be loved for who they are.
There's plenty about Hannah that I haven't told you, even as I've left out lots about Canada. There aren't enough books to contain all there's to know. Even so, Hannah is part of a larger story, her very name, I believe, already written in a Very Great Book.
This is my daughter's story. I'll never tire of telling it any more than Hannah will tire of hearing it. Because we all have a story and we all need to hear it and know it and appreciate it through what can be the noise of the world.
Now her story includes the fact that very recently, after a long and bumpy ride, Hannah from Uganda became Hannah the Canadian citizen. This, with all its rights and privileges and responsibilities. One can barely imagine a more valuable honorific: Canadian citizen.
One day Hannah will be older and I'll stop writing about her. Today, however, is not that day. Today is Hannah's day. Her celebration.
Even as it's a celebration for Canada and for anyone so blessed to call Canada home.