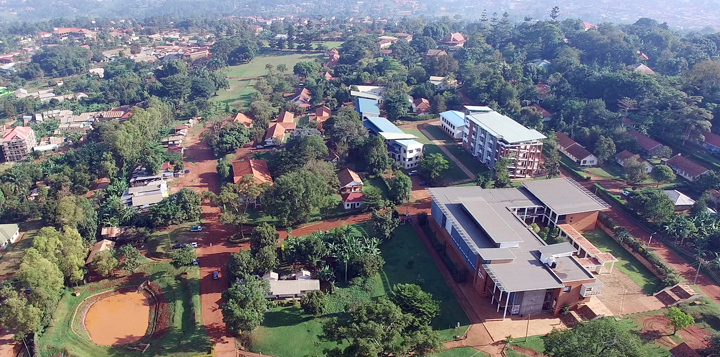 (The Hamilton Spectator – Saturday, February 3, 2018)
MUKONO, UGANDA – It's Saturday morning and we're in the newsroom of The Standard, talking – well, laughing – about Donald Trump's most recent step into a cow patty.
African nations, home to more than one billion of the world's people, are in Trump's alleged words, "shithole countries." The president wonders why America can't get more immigrants from, say, Norway.
With me is Alex Taremwa, a young Ugandan journalist. He's watching The Daily Show online. Host Trevor Noah, a South African, notes the biting irony: oil-rich Norwegians, having a grand time with free healthcare and education, would only reasonably ask Trump, "Why would we want to come to your shithole country?"
Taremwa laughs and laughs. The nature of pit-latrine countries, it seems, is relative.
(My own view is that one day we'll wake up in glory and look back at this entire world as a pit-latrine sort of place. Even so, there's enough beauty to see. Beauty and ugliness, both, after all, are largely in the eye of the beholder.)
Africa, for one, is stunning in its natural beauty. And its people – even when they suffer (or maybe because they suffer) – often have a depth and warmth and gentleness, certainly in Uganda, that's so attractive that, in many ways, I'd rather live here than anywhere.
The Standard, by the way, is the campus newspaper at the university that was my family's long-time home. I helped birth it. It's almost 11 years old, not a child anymore as much as a familiar voice that monitors and celebrates the ups and downs of a community's life.
From the newsroom, up this hill, here's the guesthouse where I recently lunched with Dr. Eve Nakabembe. She's a key player in my wife's work to improve maternal health across the region. Eve tells me that while "Trump will be Trump," he can't control global immigration trends. Too many African professionals – doctors and nurses included —  already find work off-continent. (And African economies suffer.)
Earlier, at breakfast, I joined Jake Kathman, a political science professor from the University of Buffalo. He brought a gaggle of American students to learn more about this part of the world. Openly embarrassed by the president's comments, he asked me, "So, how many Ugandans would know about this?" In a country of 42 million? Plenty.
Down this road is the classroom where, during this brief return visit of mine, I'm teaching American Literature. Slavery and racism, as you might imagine, are among  its themes. "Remember, this isn't only American history and literature, it's part of the human condition and the human heart," I remind my students. And myself.
I can also tell you that The Standard's current issue is filled with news on the recent death and state funeral of Livingstone Nkoyoyo. He's a former Ugandan archbishop, a "big man," as they say here, who made himself small through acts of love and charity for Uganda's neediest children. The orphaned and lame and blind (and is anyone otherwise?) would have a home with Nkoyoyo.
I mention it because it was Nkoyoyo's vision that birthed Ugandan Christian University. He envisioned the marriage of a small, 85-year-old theological training centre with new, secular programs offered through the granting of a private university charter.
So it was on these 90 acres of rolling green hills where the children's mother and the children and I lived, where we built both house and home, and where, for a dozen years, we witnessed hope and a few structures develop into a school of higher learning for thousands of East Africans.
It developed with generous financial help and mission volunteerism – much of it American – especially in those early years. It developed with partnerships. East and west. Black. White. Brown. Hands held tight in common purpose.
The place is not perfect. But in its finest moments it carries Nkoyoyo's spirit of service. It's a spirit that's the antithesis of the world's foul-mouthed bullies. And it's but one reminder that Africa, like anywhere, is a place with variation.
So anyone can say what they will about the so-called pit latrine nations of the world. When you get on the ground and start looking around, the funny thing is you realize how clear the air can be. How fresh and refreshing. Fragrant, really.